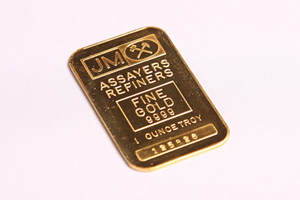 We're Open and Committed to Your Safety.
By now, we're all aware how serious the COVID-19 situation is and the importance of limiting our social contact and time outside the house to prevent the spread of the disease. As the number of cases increase across the United States, it's becoming increasingly clear that disruptions to daily life will be necessary for the coming weeks or months.
At Express Gold Cash, we're using recommended practices to limit the spread of COVID-19. As a mail-in service without direct contact with customers, we remain open and serving you during this difficult time. We encourage all customers to use our service without leaving the house. Here are recommendations to help keep you, your loved ones, and our communities safe:
Have us send you an Express Gold kit. If you already have shipping materials at home, you can print your own free label for shipment, but don't go out to buy shipping supplies! Our kits include everything you need to send your kit in safely and securely.
Request a free home pickup. Don't leave the house! Schedule a free at-home pickup by calling us at (877) 465-3165. Our team will help schedule your pickup with FedEx for you.
Accept payment online. We can pay you via direct deposit to your bank, or via Paypal. If those aren't possible, use a Banking App to remote deposit your check once you receive it. Avoid going to the bank if possible!
Online payments. Select direct deposit or PayPal to safely receive your money electronically.

We use FedEx for all shipments. Their business continues uninterrupted as they take additional steps to ensure your safety and the safety of their drivers.

Employees are taking extra steps to ensure good hygiene and frequent handwashing.

Extending safety precautions throughout the delivery process.

Regularly disinfecting the equipment used to make deliveries.

Please note, according to the Centers for Disease Control and Prevention (CDC) and the World Health Organization (WHO) there is no evidence to support the spread of COVID-19 through packaging or mail.

To view the complete FedEx announcement about additional safety measures, you can view it on their website here.

It's imperative that we all prioritize safety during these uncertain times. Disruptions to work schedules and the economy make effective processes for selling gold more important than ever. We're committed to getting you the most cash for your gold quickly, securely, and most importantly — safely.

If you have any questions or need help with a package, you can call our offices from 9am-5pm, Monday-Friday at (877) 465-3165.

Tags: Gold Selling Safety, Selling Gold From Home


Categorized in: Announcements