How It Works
After 25 years in the gold business, we've mastered the gold buying process. Fast Payments. Secure Shipments. Easy Instructions. Risk-Free Guarantee.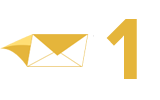 Request a free Appraisal Kit.
Simply fill out the "Request a Kit" form. You will immediately be mailed a free Express Gold Cash kit with a prepaid FedEx envelope and instructions on how to safely send in your items and sell gold for cash. Or, download instructions and a free label to use your own packaging even faster!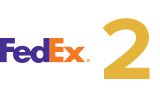 Send us your gold—free.
We provide a pre-paid FedEx Overnight label and a list of nearby authorized locations for drop-off. Your kit will be insured for up to $5,000 and tracked from the moment it leaves your hands, ensuring we receive it on time and intact. Remember to keep your FedEx receipt!
Once we receive your Gold Kit, it is immediately scanned into our system and a confirmation email is sent.
An evaluator individually opens each pack and verifies that the items sent match your inventory list.
We calculate the total cash value based upon the type of material, weight, and the daily price of gold and email you an offer for approval.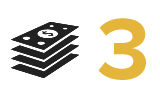 Receive your cash.
Accept our offer, and receive your payment within 24 hours. If you decline our offer for any reason, we'll immediately send your items back to you free of charge.